Pastor Darlene Robinson

Roger Shaffer
Missions's Leader
Roger Shaffer has served as the Mission's Leader for Wildare Methodist Church. He has been part of organizing a number of mission trips locally and internationally. He has helped develop leaders that went in the mission filed. We are grateful to have such a dedicated man of God in our church.

Hope List
Office Manager
Hope List has been the Office Manager at Wildare Methodist Church since October 2007. She has been a valuable resource to our church and the ministries she has helped throughout the years. She is responsible for the weekly bulletin, answering phone calls, editor of the monthly newsletter, "The Wings" and in charge of organizing and coordinating office procedures.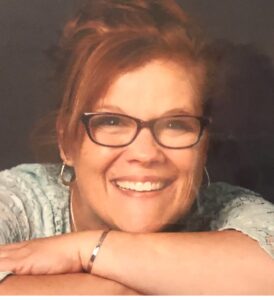 I would like to take this opportunity to introduce myself. My name is Barbara Waldman and I have been hired as The Director of Youth and Children's Ministries here at Wildare. I am very excited for this opportunity to combine my talents and experiences as a teacher with my love for Jesus and my desire to teach children about His love for them.
I am married to my husband Jim. We are the proud parents of 5 amazing children. Hannah is a grad student in Chicago working on her doctorate in Psychology. Jacob is a sophomore at OSU
working on his major in accounting. Samuel is a sophomore at The University of Findlay studying Animal Science and Pre–Vet medicine. John is a senior at Warren G. Harding and is active in the marching band. Andrew is a sophomore at Warren G. Harding and is active with the Robotics and football team.
I have been a teacher for 27 years. My current teaching position is First Grade at McGuffey in Warren City Schools.
I have grown up in the United Methodist Church where I was active in many church and youth activi- ties: Sunday School, Bible School, Youth Fellowship Group, Puppet Ministry, Clown Ministry, Choir, Youth Musicale, Christian Drama Club, Church camp, Church Camp Counselor, Bible School Teacher, and Church Mission Trips.
I look forward to starting or continuing many of these activities here at Wildare. I will need lots of prayers, support and help to make these things possible. However, I believe that with God ALL things are possible.
Thank you so much for the opportunity to serve God in this capacity. I look forward to getting to know each one of you.
Sincerely, Barbara Waldman

Bob Lewis
Trustee- Chairperson
As Trustees, our task is to be good stewards of what God has blessed us with here at Wildare Methodist Church. It is our task to look after the Church's properties. Some of our recent projects are: the connector and the parking lot. The Connector has become a wonderful common space for our congregation. The Church has also completed a parking lot resurface that will be a great improvement as we approach winter.